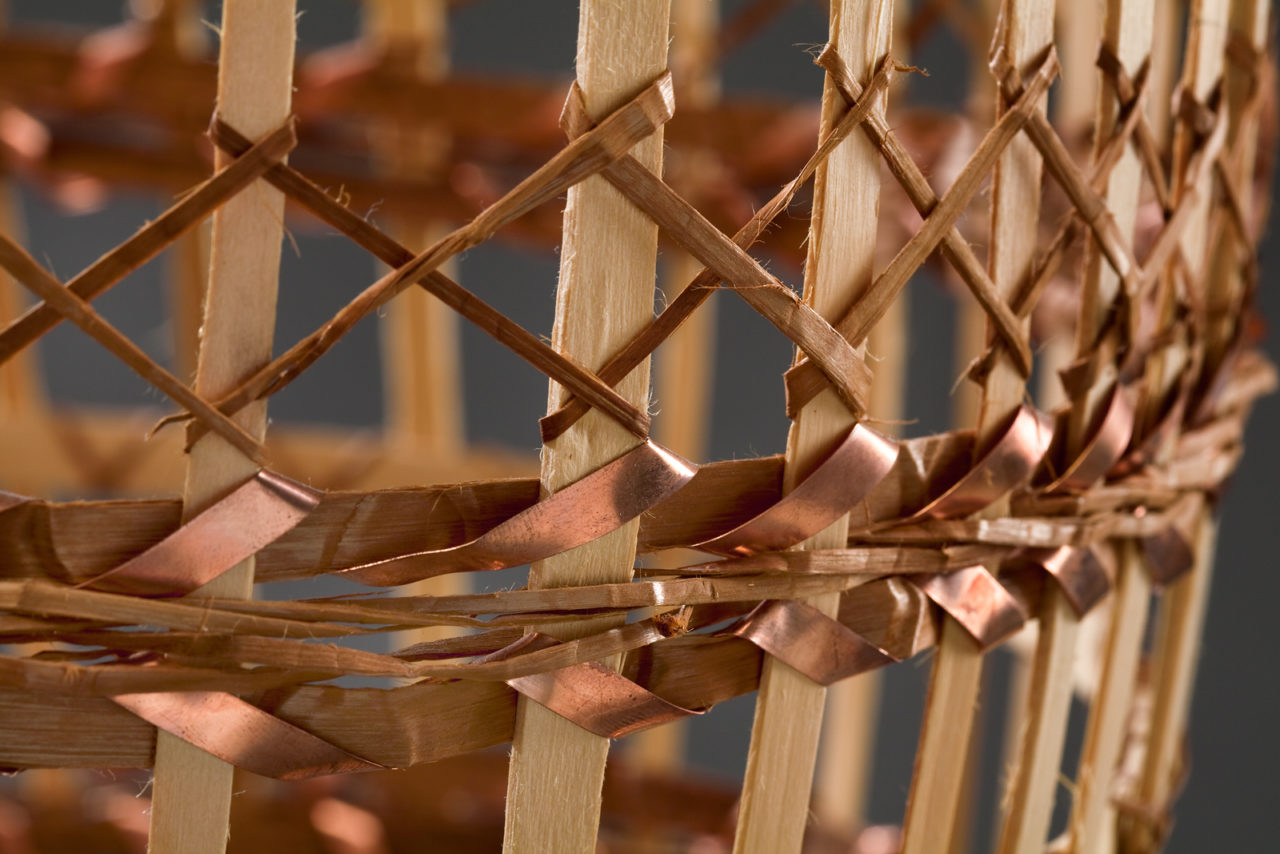 Posted on March 16, 2021
The interdisciplinary artist, designer and Aboriginal Programs Coordinator at ECU pays close attention to the world around her; and it shows
Once, it happened when she cut into a salmon. Another time, it emerged while peering at the feather of a flicker she'd picked up off the ground.
For Coast Salish artist and designer Angela Marston (Statu Stsuhwum), inspiration isn't turned up during a search. It's arrived at through a process of paying careful attention to the world.
"The majority of the work that I do really reflects nature and the designs I see in it," says Angela, who, as of November 2020, has been working as Aboriginal Programs Coordinator at Emily Carr University. "I was filleting a fish one time, and a design came through just from the way that I cut the fish. That's mostly how my designs are created."
This approach is evident in the Four Elements Healing Rattles series, one of Angela's more widely shown bodies of work. (The set of four rattles is now part of the permanent collection at the National Gallery of Canada). Angela describes growing up on Vancouver Island as a time wholly occupied by attunement to the natural landscape.
"I spent many hours patiently waiting to see blossoms bloom, for the salamanders to come out from hiding, for the birds to fly overhead and berries to ripen," she writes in an artist's statement about the Healing Rattles. "I drank the rainwater off of the maple leaves, and ate the roots of ferns. I walked bare foot on pine needle trails that were soft and smooth. I swam in the rivers and the oceans. I caught trout with my brothers and took them home."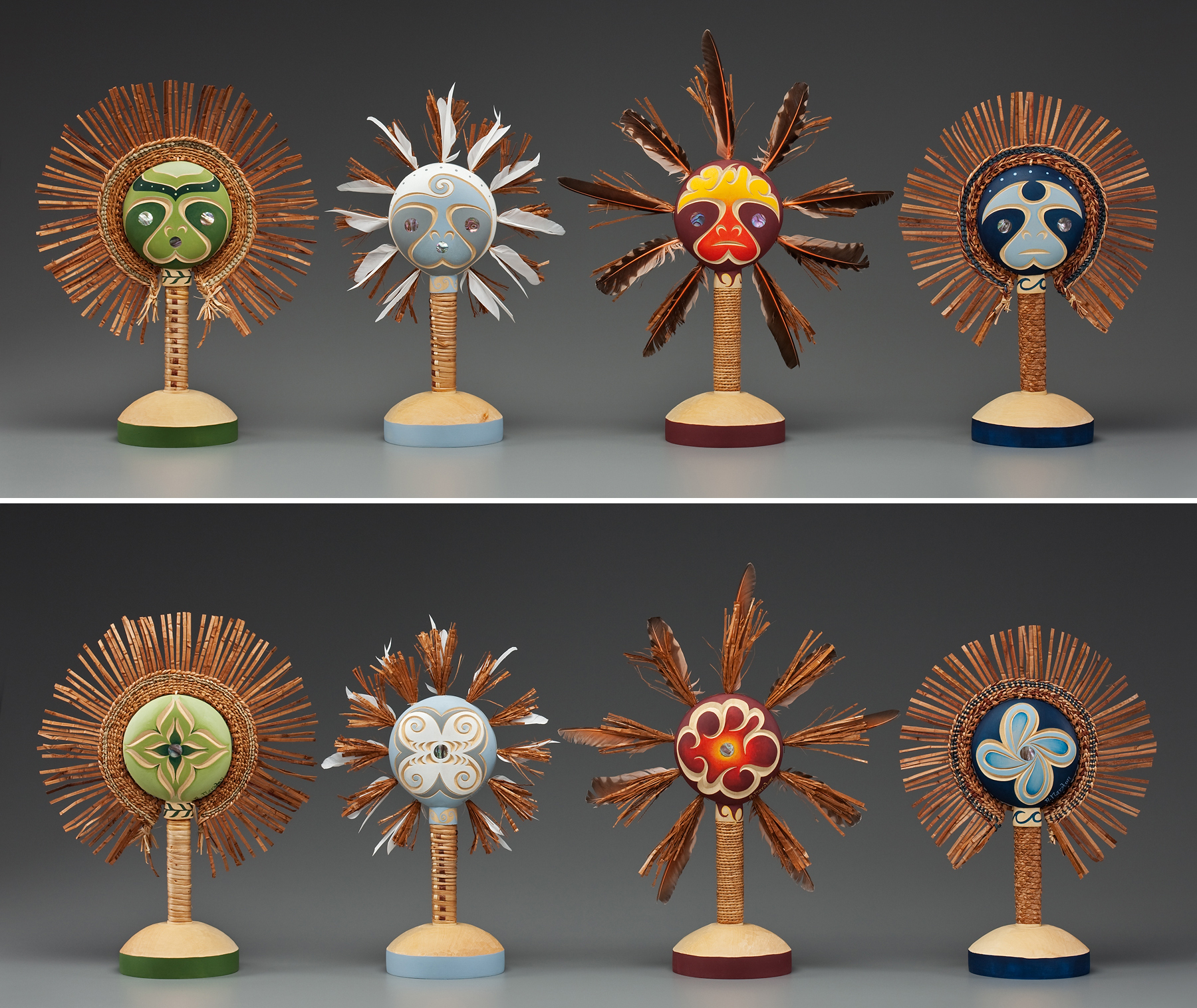 This vividly painted account is at once an anecdote and a glimpse of the source-code behind the Healing Rattles. It also reflects her belief that human beings and nature are connected; that the one is a part of the other.
The keen awareness Angela describes hasn't relented in the intervening years. Rather, it has expanded to include more of the human-centric world. Some of her work reflects this shift, as well.
Full article by Perrin Grauer: elemental-imaginings-angela-marston