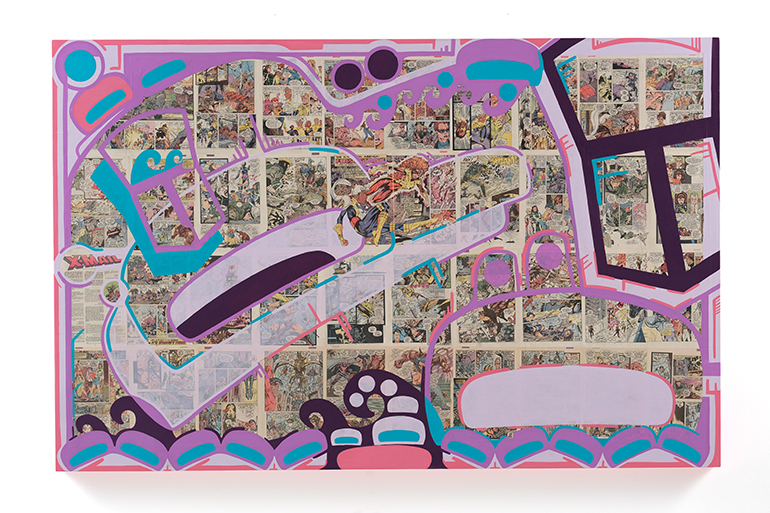 The new show, titled Omnibus, addresses the ways traditions of the past inform contemporary ideas and identities, particularly as related to the effects of colonization.
An exhibition of new works by artist Sonny Assu (BFA 2002) is now open for viewing at Equinox Gallery.
Titled Omnibus, the show includes collage and paint works which advance Sonny's longstanding exploration of contemporary political and ideological issues via the convergence of Indigenous and pop-culture iconography.
"Assu's work focuses on Indigenous rights, consumerism, branding and technology as totemic representations of identity," Equinox writes in an exhibition text. "Within this, he addresses the ways in which traditions of the past have come to inform contemporary ideas and identities, particularly as related to the effects of colonization, and the loss of language and cultural resources in Indigenous culture."
Full article: https://www.ecuad.ca/news/2021/sonny-assu-omnibus