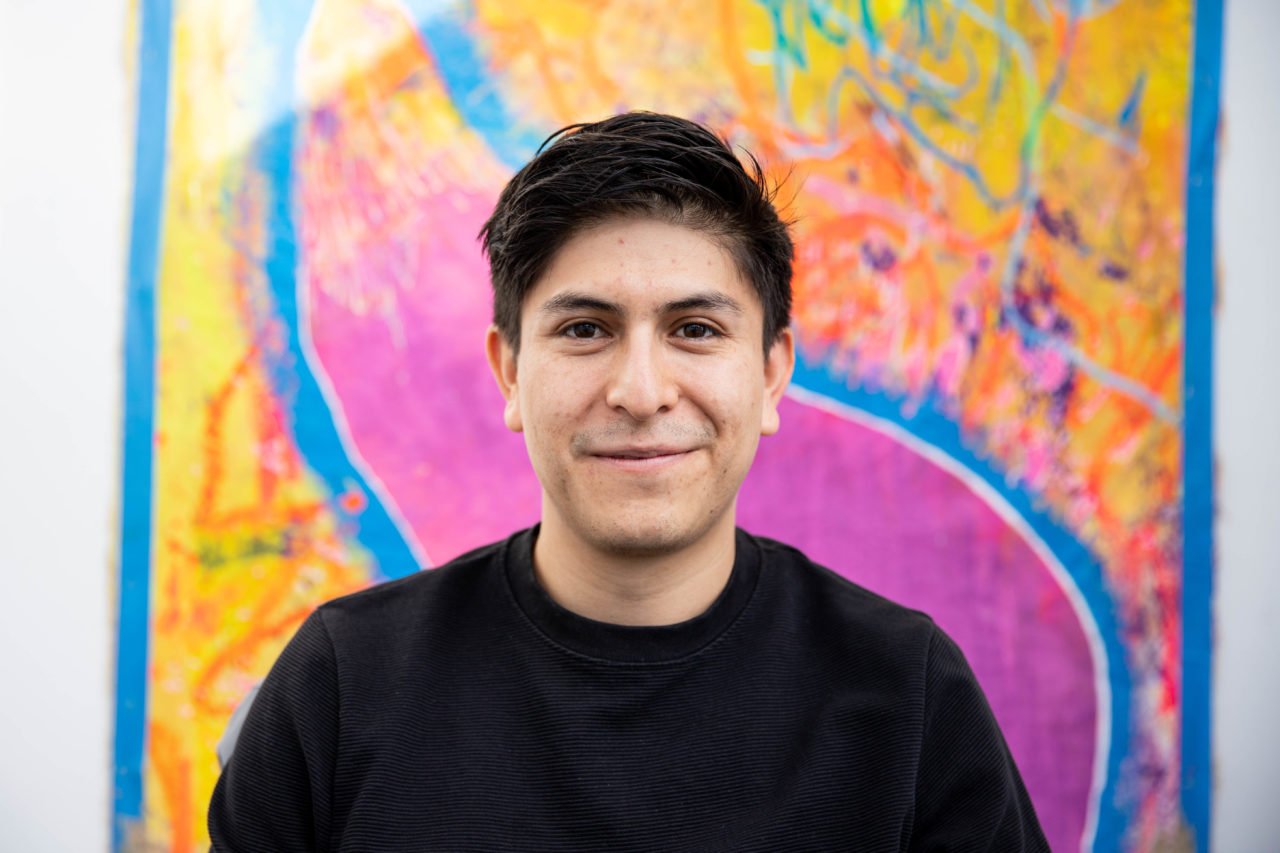 Posted on October 26, 2020 | Updated October 26, 2020, 9:11AM
The artist and MFA student says he is "very grateful" to be recognized for his work.
Artist and Emily Carr University MFA student Esteban Pérez was recently awarded the prestigious 2020 Audain Travel Award.
The Ecuadorian-born artist says he'd applied to Emily Carr's graduate program as a painter, but quickly became interested in other forms, including performance and sound art, as he learned more about his new home in Vancouver.
"To move here, I had to apply for a visa," Esteban recalls, sitting in his studio on the fourth floor of ECU's campus.
Esteban had always been interested in what he describes as the arbitrary ideological constructs that shape human experience — borders, for instance, are only lines on a map, he says. And yet the ideological and social constraints that insist on a difference between North and South America, he adds, materialized during his visa application process in real and challenging ways.
"It's a very long process. I had to show that I have the money to pay for university, I had to take an HIV test. I found the process exasperating. There's a power relationship, and as a result you have to ask for permission to enter."
As he reflected on his move from home to the so-called 'first world,' he formulated an idea for a time-based, performative work: he would "steal" land from Canada in the form of raw earth, and send it back to Ecuador, where Ecuadorian people could access it without having to undergo the same demeaning screening process he'd endured.
But he quickly realized there was a great deal of history he'd not yet learned.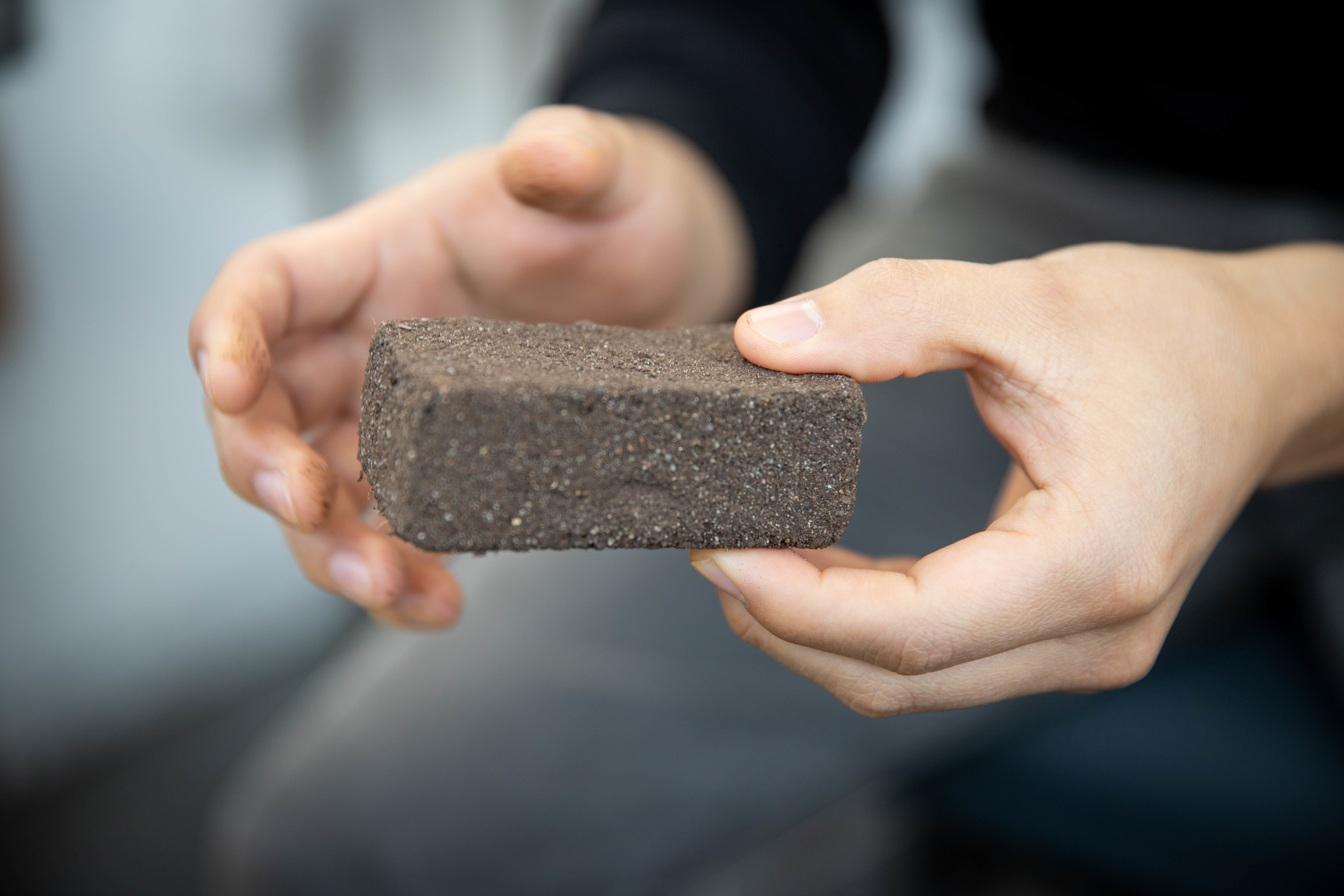 "When I first moved here and started coming to Emily Carr, people were doing a 'land acknowledgement,' which was a new experience for me," he says, noting that while Ecuador, like Canada, has a history of colonization, the country's "social narrative" about that history is very different.
"I contacted Connie Watts at the Aboriginal Gathering Place, because I didn't know what these words meant — 'First Nations,' 'unceded territory' — and they were repeating these words in every class, in books we were reading. So, I asked."
That one question would lead Esteban to create a series of performance works, including the one entitled, The Earth Project, which would ultimately earn him the Audain Travel Award.
Connie put Esteban in touch Squamish Nation artist Aaron Nelson-Moody, also known as 'Splash,' who lives and works in Capilano Village, on the North Shore.
"Splash taught me a lot about the history of Indigenous peoples here in Canada, how they were put onto reserves; he showed me his ID card. I didn't know about that, and I was learning a lot," he says.
Full article by Perrin Grauer: https://www.ecuad.ca/news/2020/esteban-pérez-wins-audain-travel-award-for-time-based-work-the-earth-project