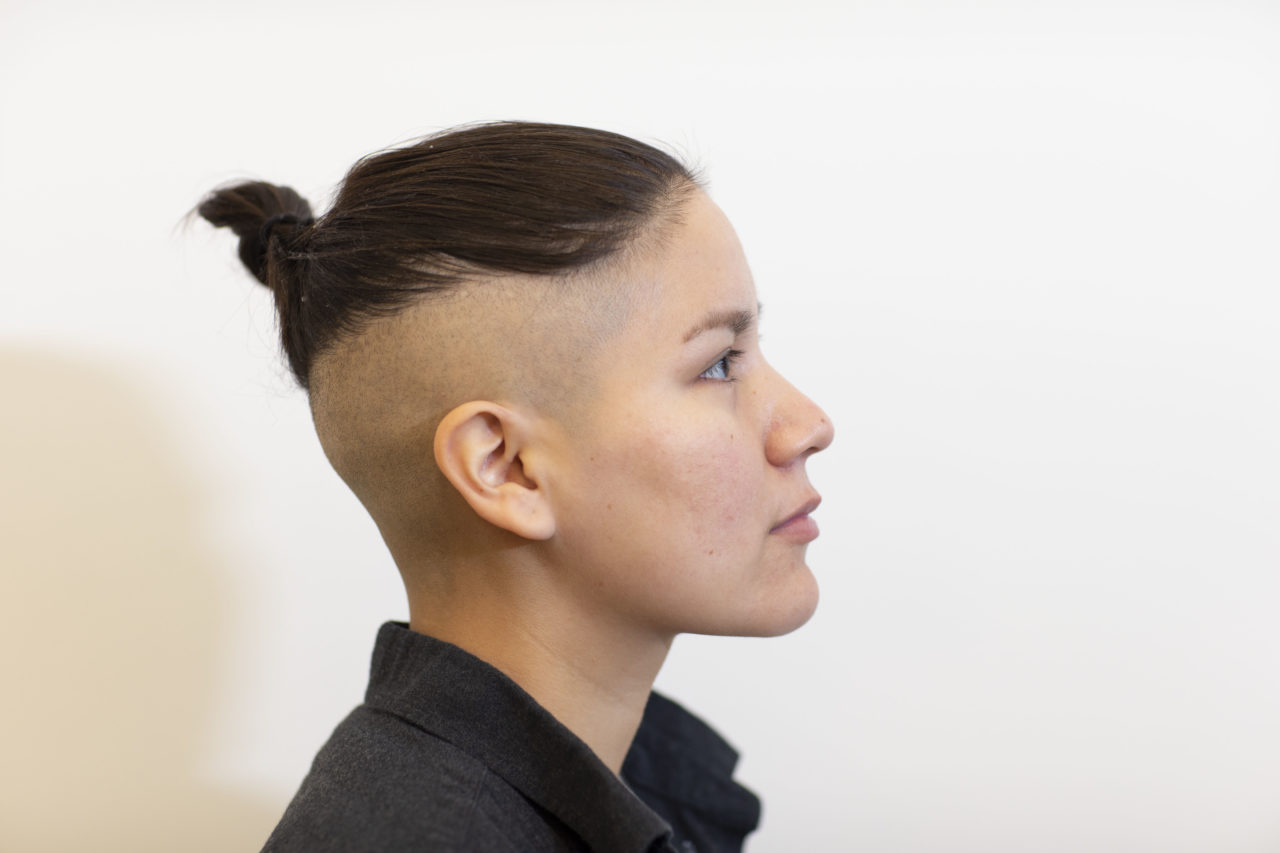 Posted on March 12, 2020 | Updated March 19, 2020, 1:44PM
Nova is planning a series of public events around current issues facing Indigenous communities, the Two-Spirit journey and gender expression and identity.
Interdisciplinary artist Nova Weipert (BFA 2019) has been named the Vancouver Public Library's 2020 Indigenous Storyteller in Residence.
The latest addition to Nova's filmmaking practice — which includes filming, editing and designing sound — is the film project "Leaving Earth," which was nominated for the President's Media Choice Award for its "sweeping and immersive soundscapes and imagery."
Currently, Nova is working on a documentary film series about their recent coming-out as Two-Spirit, and the transition from female to Two-Spirit. According to the VPL, the series will "follow Weipert's process of decolonization by using moving images, sound and storytelling as a means of understanding their Indigenous identity." The project is likewise steeped in research about Indigenous history, culture and gender identities.
Speaking with the CBC, Nova recounted how learning about the term "Two-Spirit" had itself been a process of decolonization.
"Realizing that Two-Spirited people were, like, revered as medicine men or women or as very spiritual people or leaders or educators, and then seeing that … it [resonated] with me," they told the CBC.
In a statement, Nova further expressed their excitement at being able to generate greater public awareness of Indigenous ways of knowing, particularly in regards to their individual experience of becoming Two-Spirit.
Full article by Perrin Grauer: https://www.ecuad.ca/news/2020/nova-weipert-named-the-vpls-2020-indigenous-storyteller-in-residence