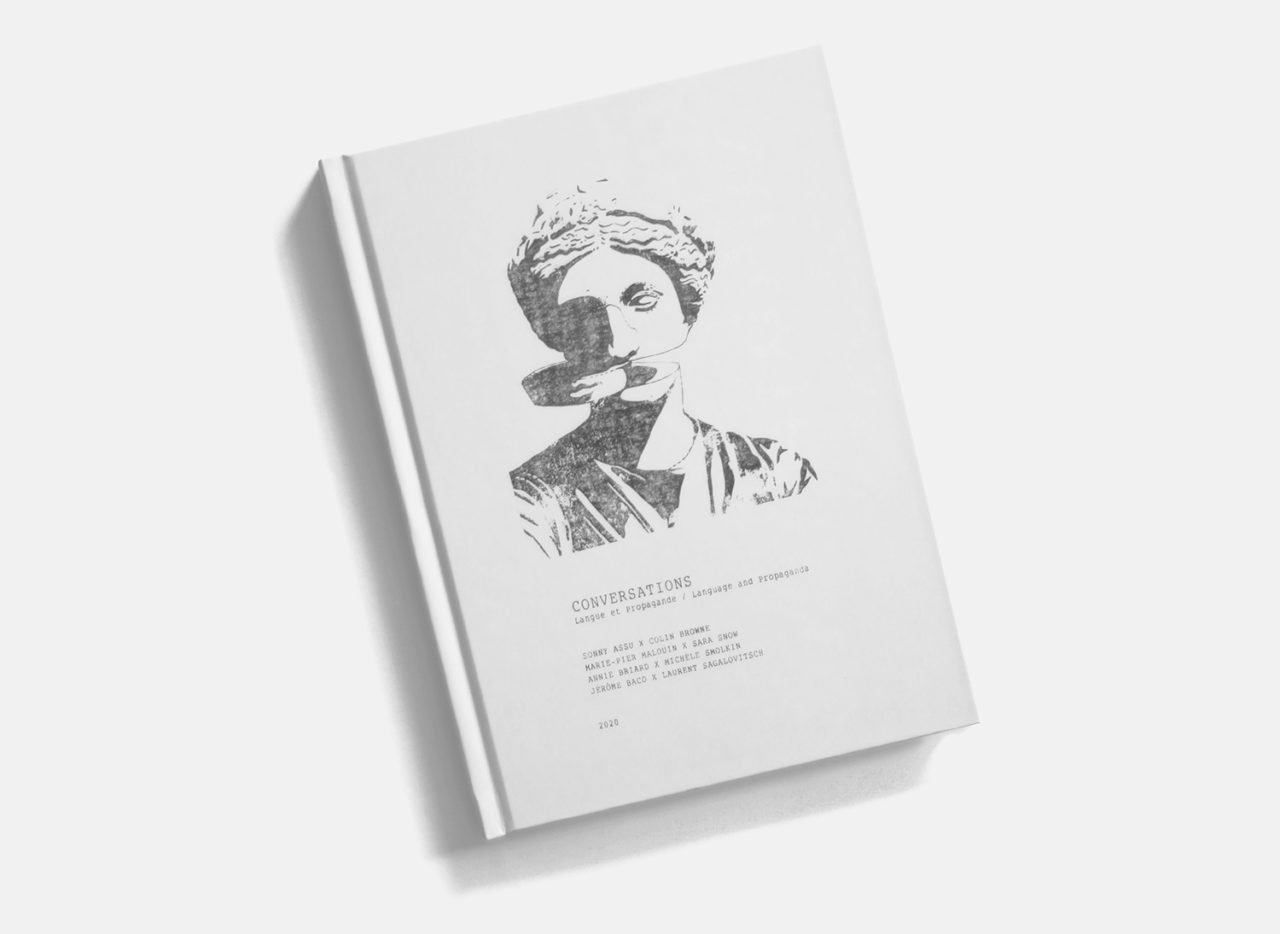 Posted on October 05, 2020
The artists and ECU alums are included in the bilingual hardcover presenting conversations between authors and visual artists.
Artists Sonny Assu (BFA 2002) and Annie Briard (MFA 2013) are part of a new limited-edition bilingual book project, spearheaded by artists Jérôme Baco and Michèle Smolkin.
The book, entitled Conversations: Language and Propaganda (Conversations: Langue et Propagande), brings together artworks and texts from four pairs of authors and visual artists around topics including disinformation, propaganda, the persuasive power of language, and the role of the arts and artists in providing space for critique and critical inquiry.
"Because of social media, anonymity and easy access to a large audience, language and propaganda have taken a leading place in our society," reads the book's press release. "Each segment of the population accuses another of manipulation, misuse of language, wearing rose-tinted glasses or scaremongering… Everyone has to make … big efforts to sift through the overwhelming amount of information that they receive daily to decide what is propaganda what is not, what is behind the language used, what word is loaded of implied meaning."
Art offers "a necessary distance to the public, helping them to question their beliefs, and [providing] a catalyst for critical thinking," the statement continues. The advent of COVID-19, as well as a year of historic protests against entrenched and ongoing systems of racist sociopolitical orders and the violence which supports them have foregrounded the necessity of such conversations, the statement contends, making the book's publication especially timely.
Full article by Perrin Grauer: https://www.ecuad.ca/news/2020/sonny-assu-annie-briard-featured-in-new-limited-edition-book