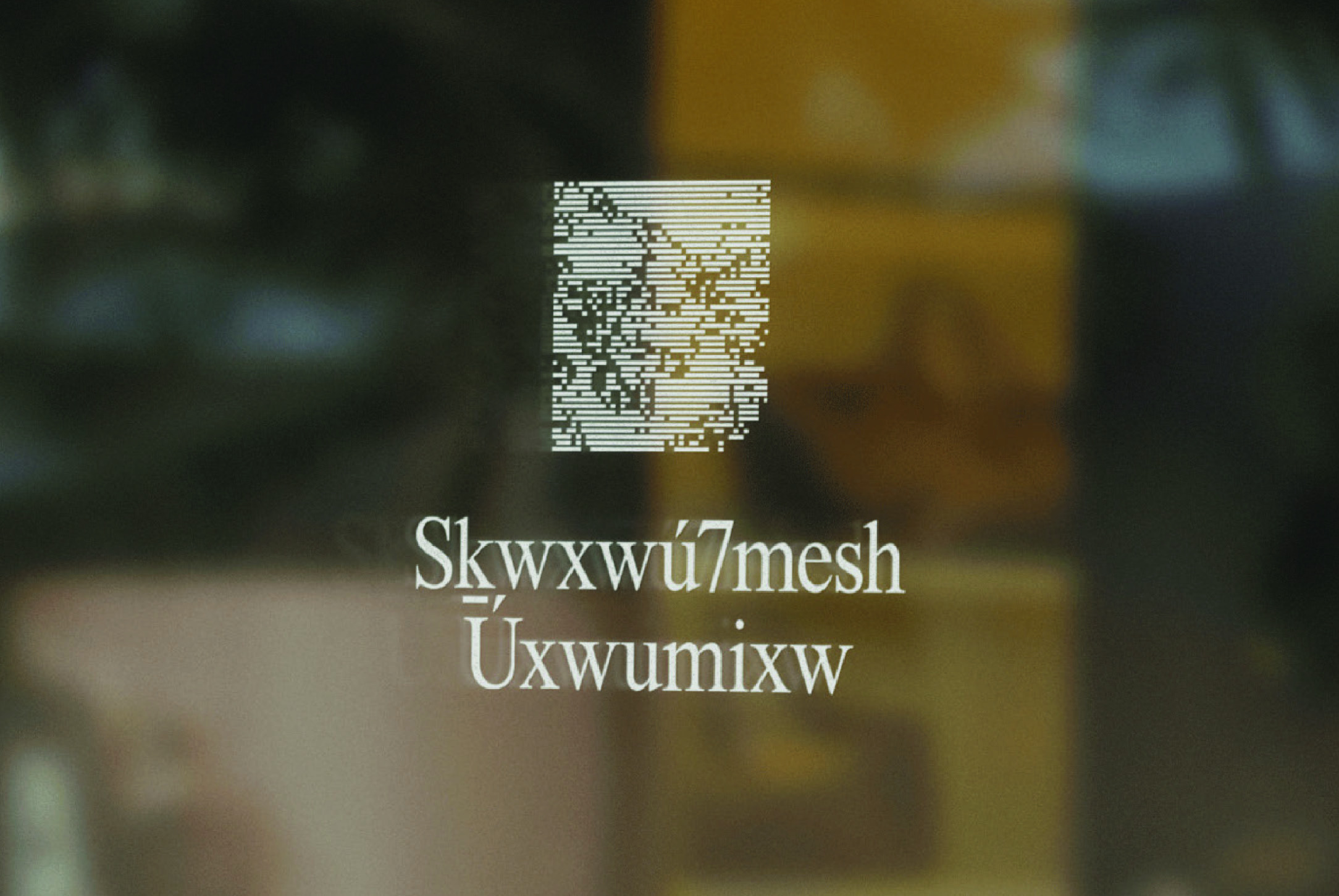 Posted on August 31, 2021
"Land-based" design and teaching emphasize local histories, relationships to place, and Indigenous sovereignty.

A new design course uses the Emily Carr University campus as a case study for lessons on wayfinding design, with an emphasis on Indigenous histories and ways of knowing.
Called 'Rereading Place,' the course curriculum was developed and led by LatinX designer and ECU faculty member Pat Vera, with the support of Nuu-chah-nulth, Gitxsan and Kwakwaka'wakw designer, artist and associate director of aboriginal programs Connie Watts, as well as the participation of Indigenous cultural advisors, including Anishinaabe/Ashkenazi Métis (Ojibway-Jewish/Métis) artist and ECU faculty member Mimi Gellman and Squamish artist and educator Splash, also known as Aaron Nelson-Moody.
During Splash's time with the class, he responded to each student's question with a story — an Indigenous storytelling approach that Pat says gradually deepened the class's understanding of land, history and place.
"We started by wanting to know a little bit more about how we relate to this place in British Columbia," Pat tells me. "But we learned way more about what it means to be human; what it means to be a witness; what it means to be a part of our community. We learned about what a Potlatch is and how we can apply it in order to see things differently."
Full Article: https://www.ecuad.ca/news/2021/land-based-design-ecu-campus-decolonial-wayfinding