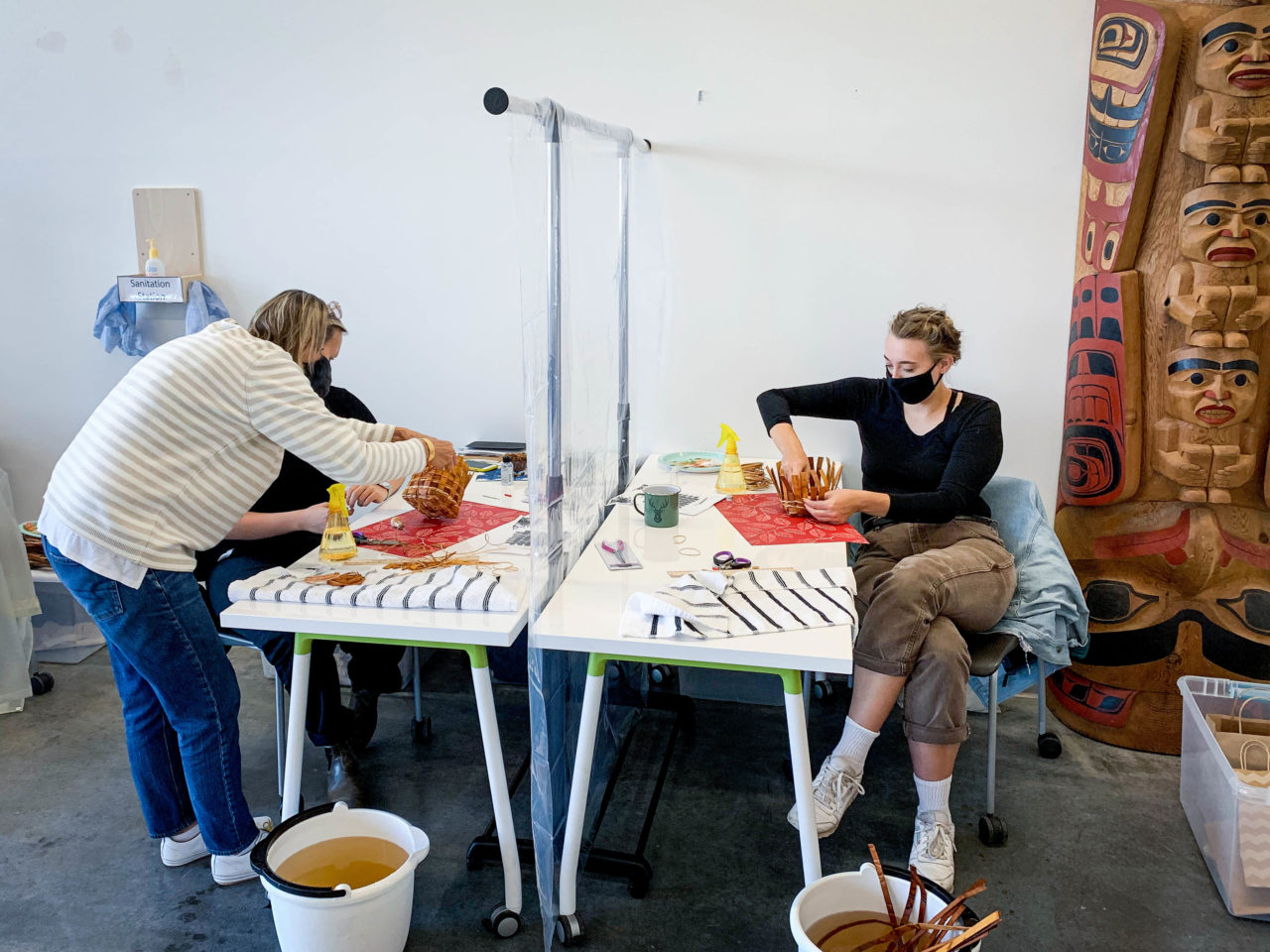 Posted on December 14, 2020
Connie Watts reflects on learning and community-building at the AGP throughout an extraordinary semester.
"It's like the little engine that could," Connie Watts, Associate Director of Aboriginal Programs at Emily Carr University, wrote to me in an email at the start of December.
Connie was reflecting on the strength of the Aboriginal Gathering Place's programming in a year that was anything but straightforward. She and her colleagues — Brenda Crabtree, Director of Aboriginal Programs and Special Advisor to the President on Indigenous Initiatives, Aboriginal Program Coordinator Angela Marston and Sydney Pickering, AGP lead researcher — have good reason to feel a kinship with the unstoppable blue locomotive that hauled an impossible weight up a mountain. The diverse range of programming the AGP managed to deliver despite the pandemic is almost unbelievable.
With recent reports that a vaccine is on its way, Connie said she and her colleagues are looking forward to a year that may see in-person gatherings once again. But, she adds, even if things stay as they've been the past nine months, "we will take advantage of anything we can to make sure our community is being engaged."
With Connie's boundless strength and optimism as our guide, let's take a brief journey back through the AGP's fall term.
—
All photos are by Connie Watts; courtesy of Connie Watts and the Aboriginal Gathering Place.
Fibreshed Workshops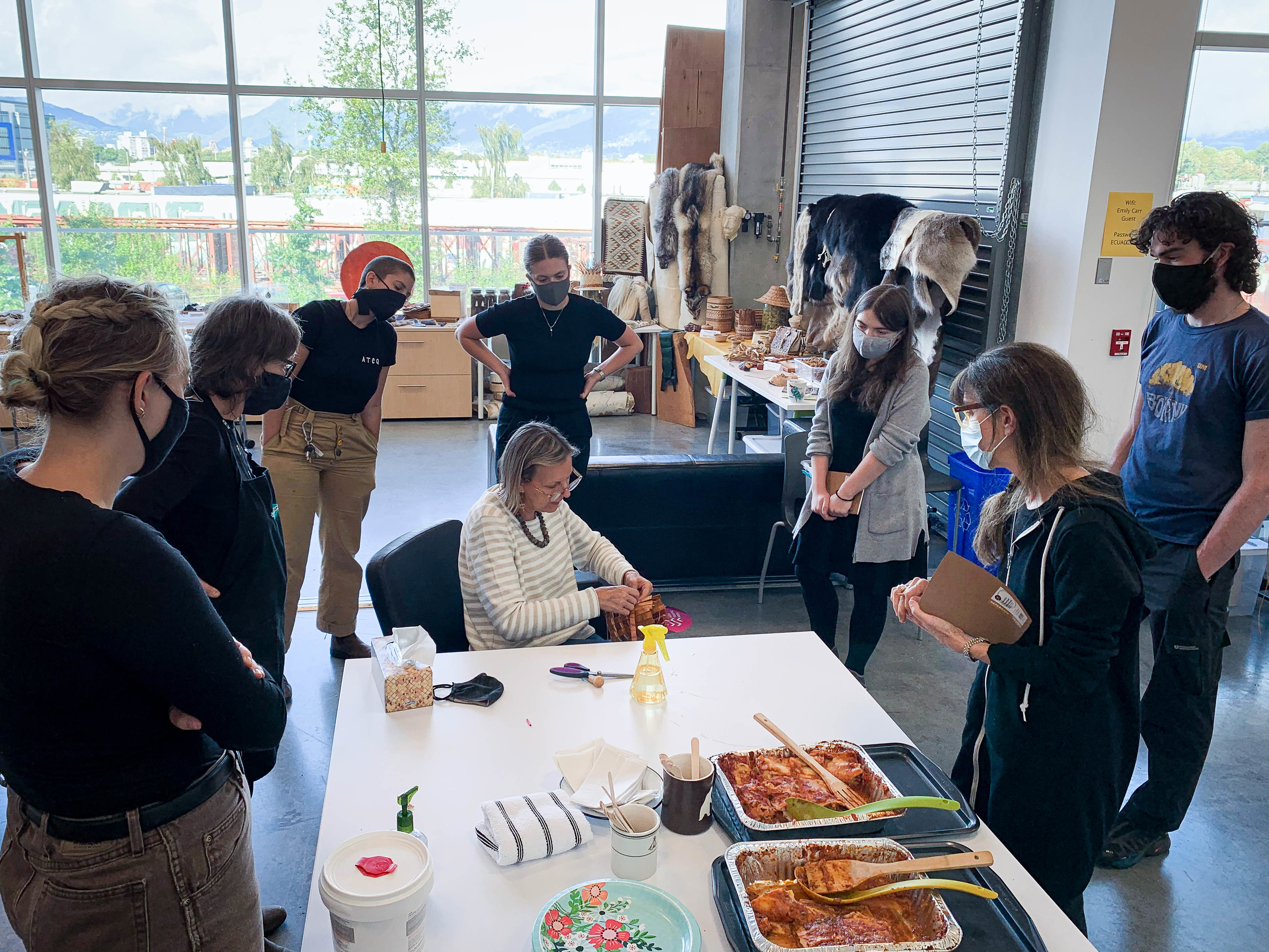 Three workshops in 2020 were held at the AGP as part of the Shumka Centre for Creative Entrepreneurship's Fibreshed Field School initiative.
"Led by Emily Smith, Fibreshed Field School is an experiential mentorship program that investigates ecologically sensitive and economically viable methods of local textile production," the Shumka Centre writes.
Brenda taught the first AGP Fibreshed workshop, treating participants to a lesson on cedar basket weaving (a technique which is part of Brenda's own material practice).