Lou-ann Neel Wins Fulmer Award in First Nations Art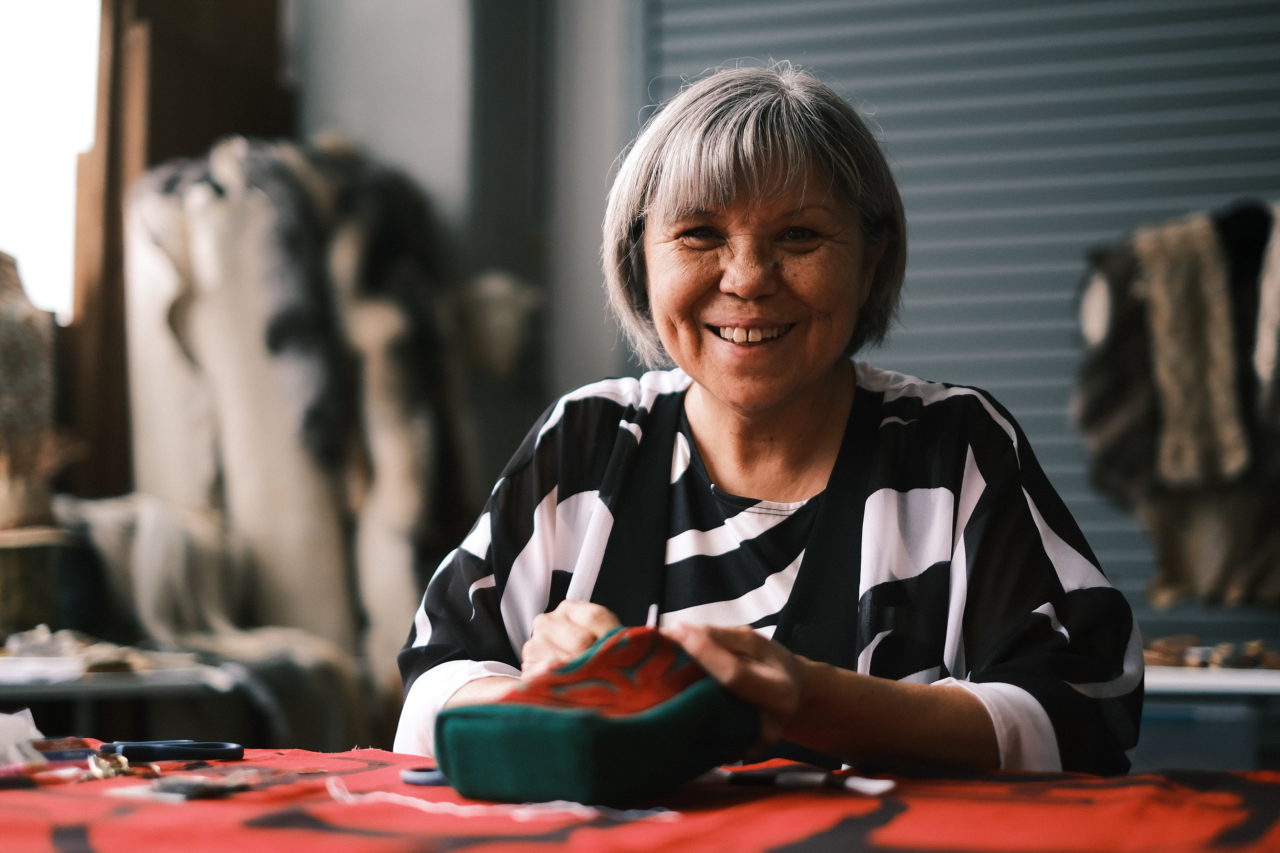 Posted on November 26, 2020
The accomplished, multidisciplinary artist, designer and curator comes from a family of renowned Kwakwaka'wakw artists.
Artist, designer, curator and community advocate Lou-ann Neel (BFA 2015) has won a Fulmer Award in First Nations Art from the BC Achievement Foundation (BCAF).
Lou-ann, who comes from a family of renowned Kwakwaka'wakw artists including Charlie James, Mungo Martin, Ellen Neel and Kevin Cranmer, told Victoria News she grew up viewing creative work as something a person simply did, rather than as a calling to a life of exception.
"I just didn't think anything I did was anything special because I've been surrounded by artists my whole life, and my whole thing was, I want to be as good as them. I've never seen myself so much as an artist," she said.
"When I was learning to design, that's when I realized it's not just a great privilege to learn but it's kind of a family obligation to continue our own family tradition."
Lou-ann has been practicing Kwakwaka'wakw design for more than 40 years. Her practice includes working in jewelry, textiles and hides, paintings and prints, and digital applications including animation, storybook illustration and 3D printing.
"I put my work out there as a symbol and a signifier of who I am and who our people are."