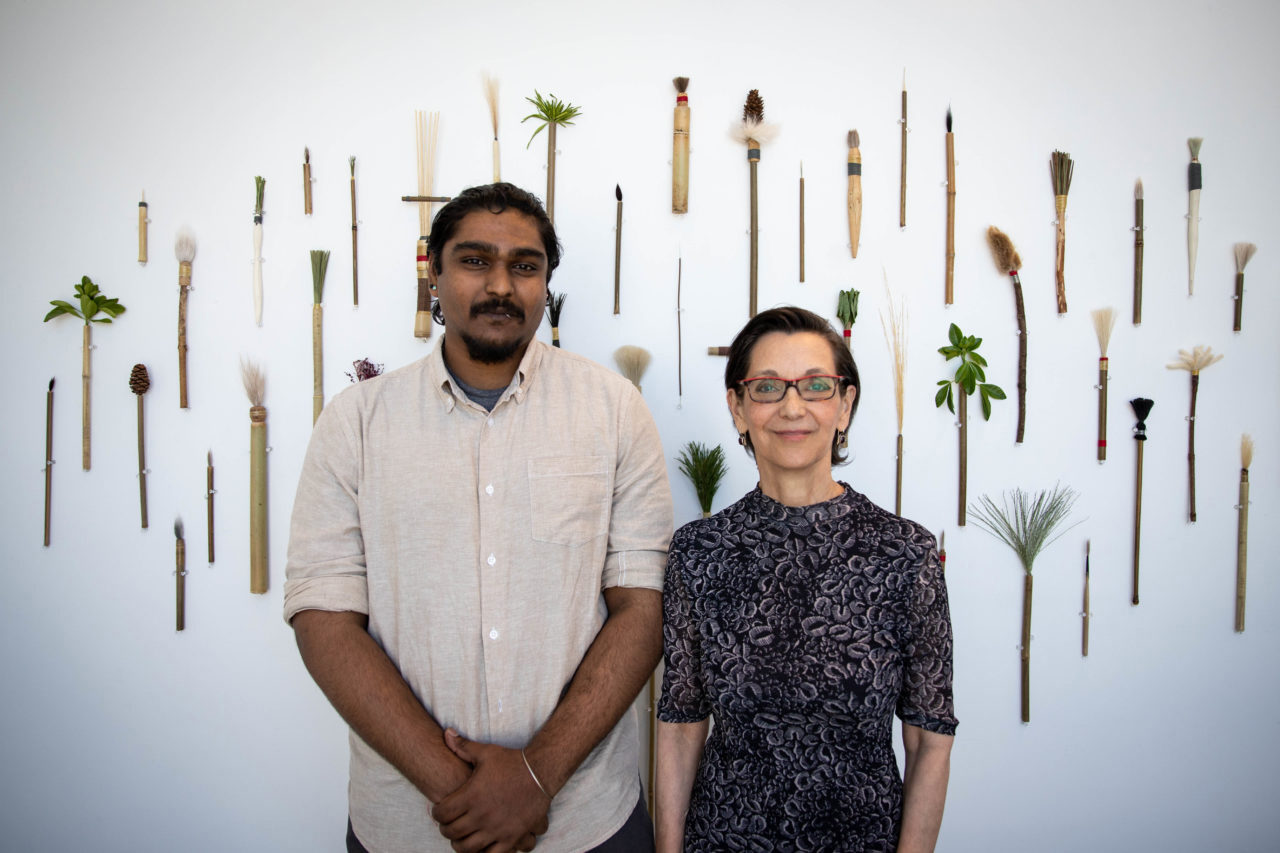 Posted on November 24, 2020 | Updated November 25, 2020, 7:26AM
DIY brush making is part of resilient material practice, says artist and ECU faculty member Mimi Gellman
A brush-making tutorial aimed at empowering locked-down visual artists has joined a broader continuum of arts teachings emphasizing material ingenuity and self-reliance, says artist and ECU associate professor Mimi Gellman.
DIY Brush Making, begun over the summer with help from ECU graduate student Yaaz Pillay, provides video and PDF tutorials for using materials of just about any kind to create brushes with unique mark-making capabilities — a vital lesson as many artists face barriers to purchasing pricey brushes from retail outlets.
"Having to rely on art supply stores doesn't provide the opportunity to extend our abilities to problem solve, be creative and more self-reliant," Mimi says.
"The thing that I get so excited about is how nimble we can be in the face of obstacles. At this moment, when everything seems to be closing down and we have less of the access we're accustomed to, in what ways might we have more of a different kind of access? What possibilities are opened up?"
Full article by Perrin Grauer: https://www.ecuad.ca/news/2020/toward-an-ecology-of-place