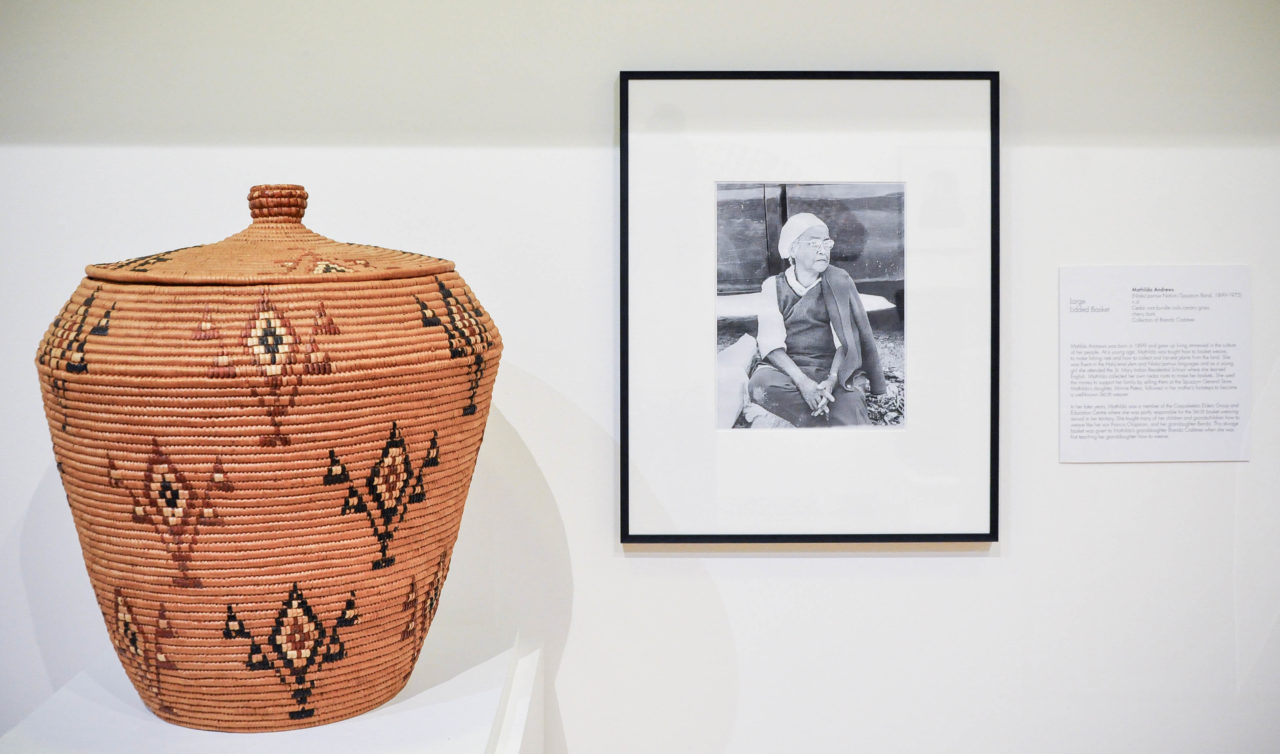 Posted on February 21, 2020 | Updated February 26, 2020, 9:53AM
The director of the Aboriginal Gathering Place and Special Advisor to the President on Indigenous Initiatives at ECU is also an accomplished artist, curator, mentor, community facilitator and cultural consultant.
Ask Brenda Crabtree about any part of her many practices, and her answer will inevitably turn to community, history, politics or pedagogy.
This isn't deflection. As a rule, Brenda focuses simultaneously on both what is directly in front of her, and what's going on all around her.
"For me, it's all about community outreach," Brenda says. This priority can be seen as a throughline that connects her own material, artistic practice with her work as a curator, mentor, cultural consultant, educator, director of the Aboriginal Gathering Place and most recently, with her appointment to Special Advisor to the President on Indigenous Initiatives at Emily Carr University.
"The sharing and the transfer of cultural knowledge, I learned that from my grandmother," Brenda says. "And I know how important education is. Even though traditional knowledge is relevant, we live between these worlds of traditional knowledge and contemporary knowledge."
She notes she was the first person in her family to get a university degree.
"It was a really big deal," she says. "So, I really see education as being a huge component in being able to live my life the way I want to live it, and being able to share, learn, make connections …"
Indeed, in 2016, Brenda was honoured by the BC Achievement Foundation as an enduring champion for Indigenous artists, and has been a key figure in developing groundbreaking programs such as Decolonizing the Healthcare System through Cultural Connections, the Urban Access to Aboriginal Art Project, and the Aboriginal Canadian Entrepreneurs artist residency.
Full article by Perrin Grauer: https://www.ecuad.ca/news/2020/leadership-profile-brenda-crabtree