Bringing together an extraordinary diversity of materials, the kits will help sustain cultural connection and creativity during the pandemic and beyond.
With pandemic restrictions only gradually beginning to lift in B.C., the Aboriginal Gathering Place at Emily Carr University has been assembling Material Practice Wellness kits to send to Indigenous community members.
Led by Brenda Crabtree, Director of the AGP and Special Advisor to the President on Indigenous Initiatives, and AGP Associate Director Connie Watts, the project is a way to engage remotely with community members, and sustain connection during the first phase of provincial reopening.
"We are targeting the kits for the Aboriginal students first, and depending on how many are left we will be including Aboriginal staff and faculty," says Connie.
"The kits are a cultural connection to the materials and to the land."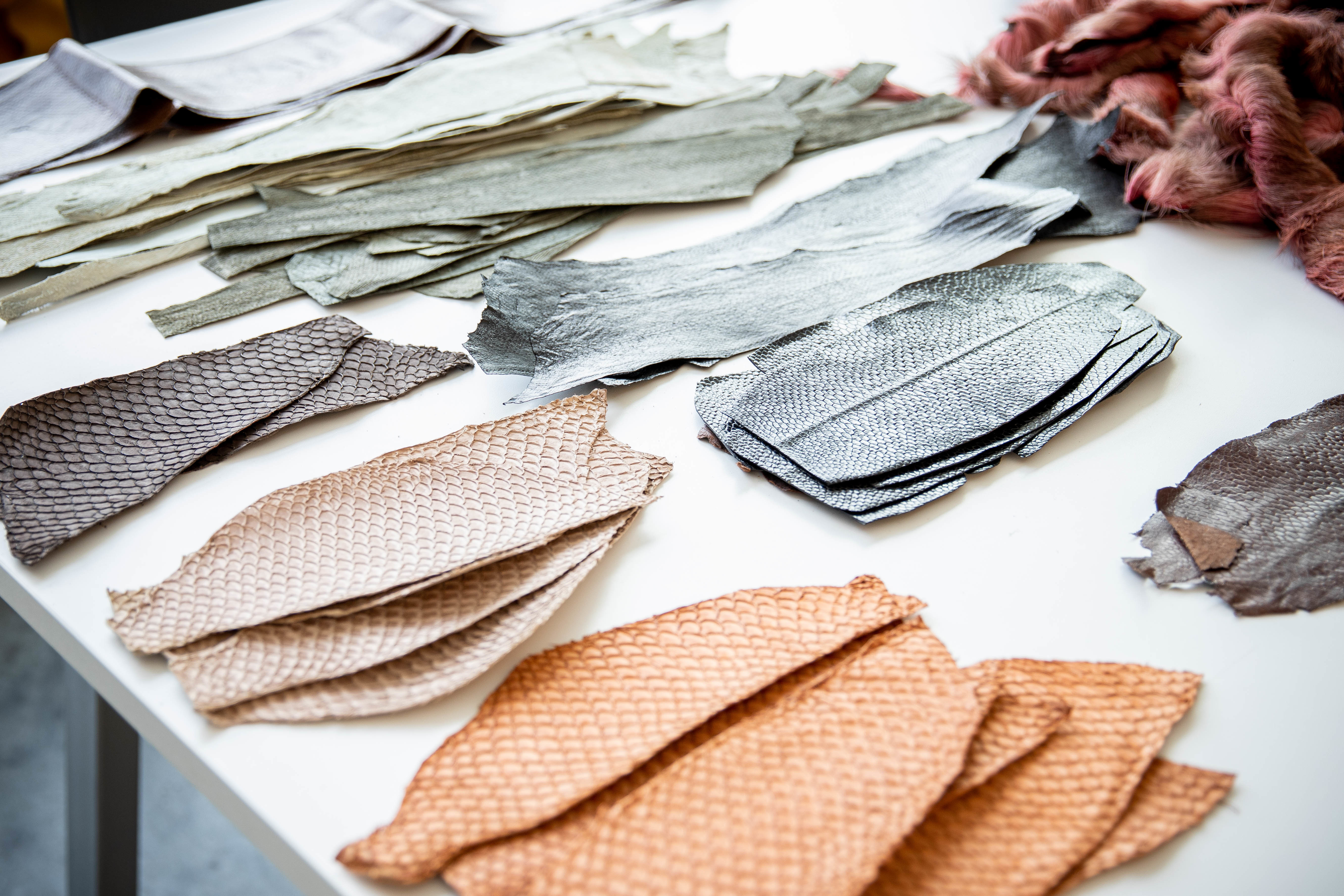 Materials on hand at the AGP include a selection of beads, natural and dyed caribou hair for tufting, hide rattle kits (cut rattle shaped hide, sinew for the seam and wooden dowel for the handle), interfacing and felt for beading, porcupine quills, leather and beading needles, scissors, tanned fish skins, tanned beaver tails, smoke tanned moose hide, seal skin, tanned hide, earring and necklace clasps, key ring, larger glass beads, horse hair, feathers, shimmering abalone buttons and thread.
Full article by Perrin Grauer : https://www.ecuad.ca/news/2020/aboriginal-gathering-place-creates-material-practice-wellness-kits-for-indigenous-students
Photo by Perrin Grauer / Emily Carr University of Art + Design